Functional diagnosis
RRPC "Cardiology" offers a wide spectrum of current highly informative diagnostic tools used in cardiovascular patients.
Electrocardiography (ECG) is a mandatory investigation method of heart. ECG gives evidence of the frequency and regularity of heart rhythm, presence of arrhythmias, and efficiency/deficiency of heart muscle (myocardial) circulation.
ECG Holter monitoring is a method of ECG daily registration using a special device, i.e. registration that is worn by the patient during 22-24 h, being on outpatient treatment. The method allows for a in-depth assessment of arrhythmias and establishment of myocardial ischemic events.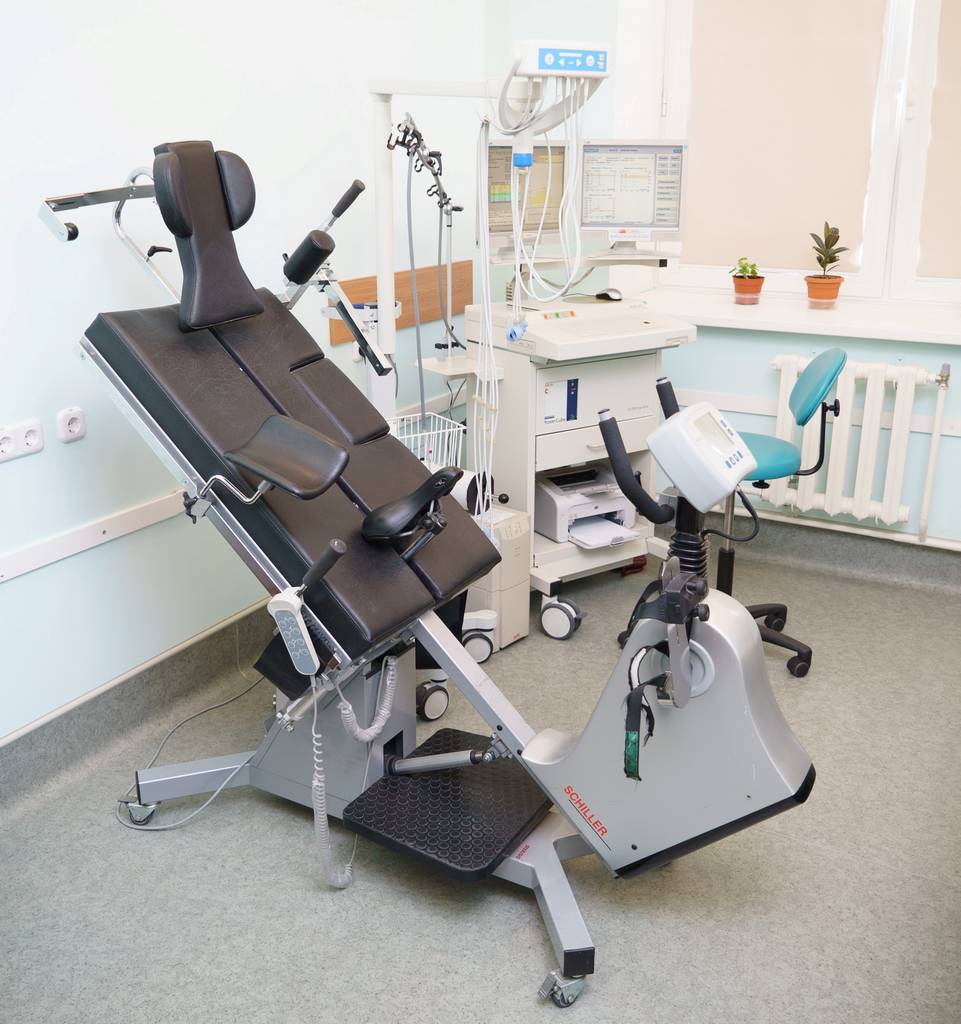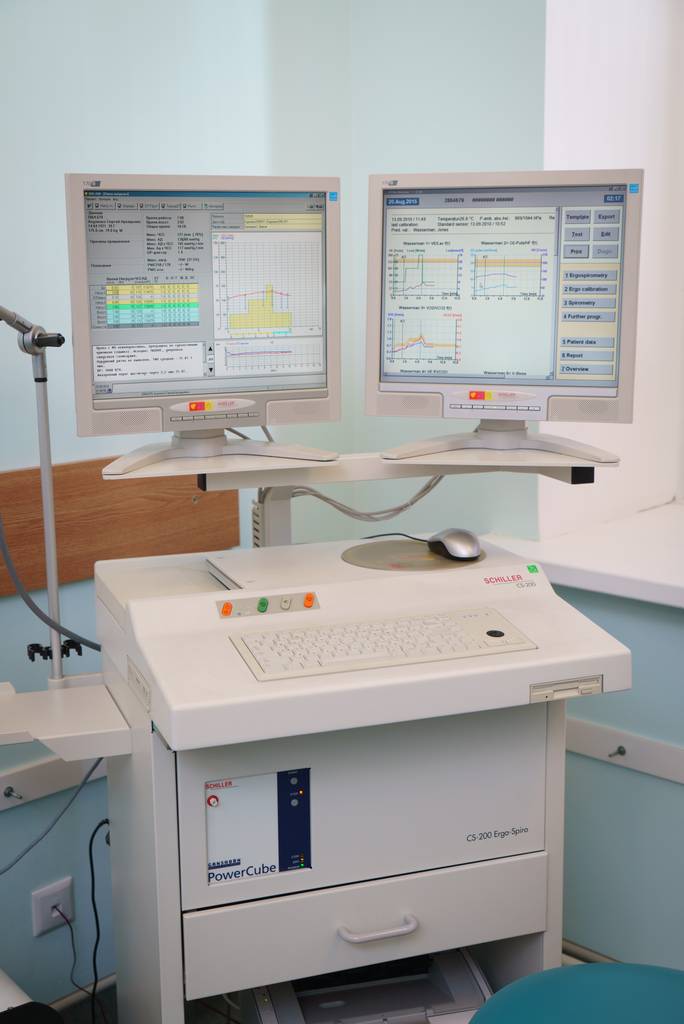 24-hour Blood Pressure Monitoring is a method of blood pressure daily registration using automated computerized tonometer. The investigation is performed during daily activities and helps to define the presence/absence of arterial hypertension, and the relevance of therapies being used.
Bicycle ergometry exercise test or Treadmill test implies that electrocardiographic data are recorded in patients during physical exercise (walking on treadmill). The examination both establishes patient's exercise tolerance, and detects exercise-induced changes taking place in cardiovascular system. Exercise tests are generally used to define exercise-induced heart diseases and heart rhythm disturbances and to assess results obtained from angioplasty or CABG surgery. The main advantage of bicycle ergometry exercise test (treadmill test) is that it imitates daily activities.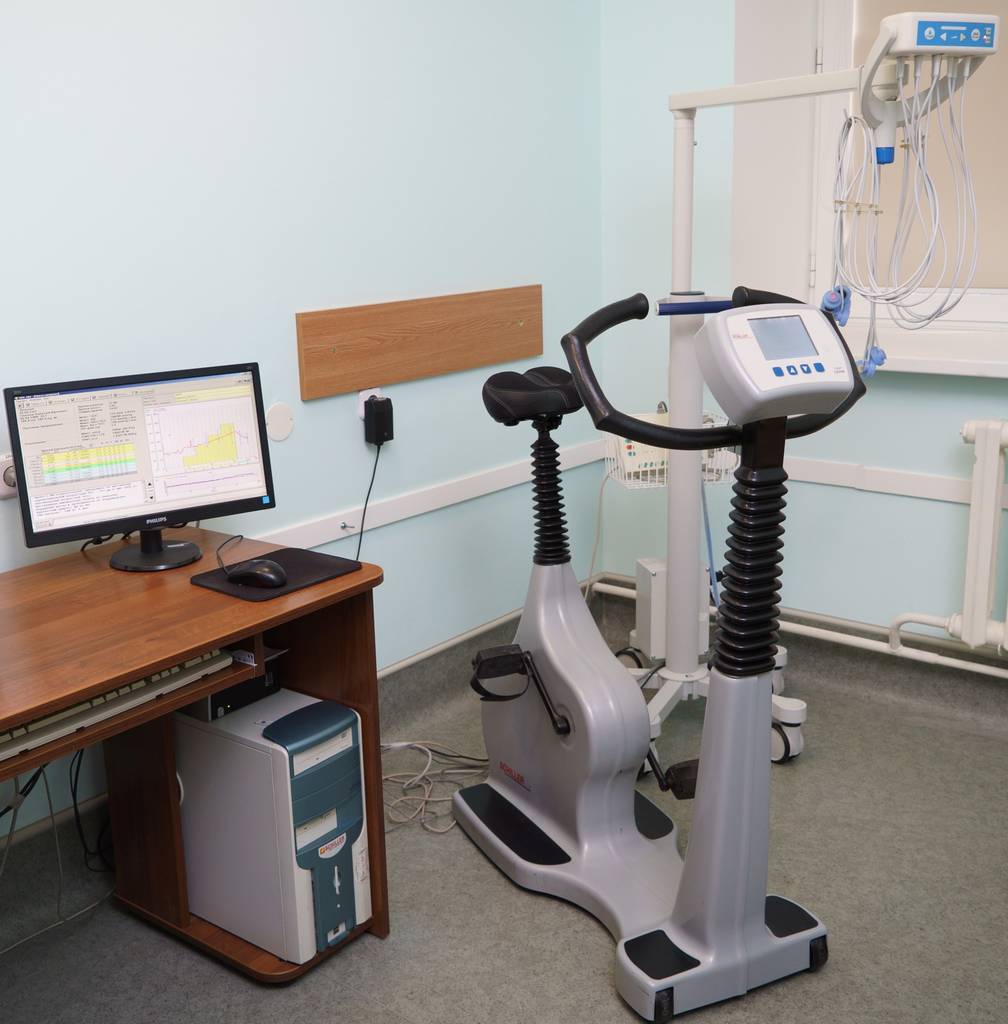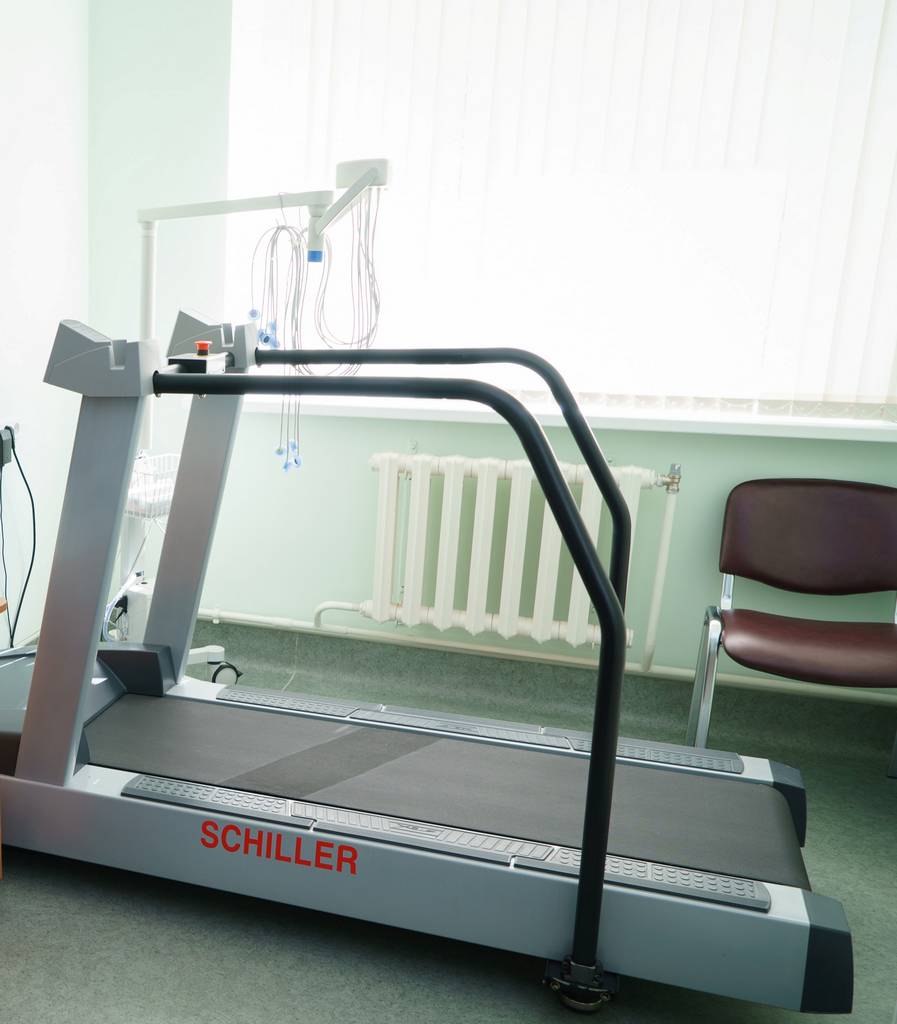 The following c medical equipment is available allowing for the diagnosis of various conditions and diseases.
Current digital ECG recorders;
"Interkard", "Sygma", "Topograph" Hard and Software Systems;
Cycle Ergometers "SCHILLER", "KETTLER", "FORMULA";
"ZIMED", "OXFORD" ECG Daily Monitoring Systems;
"PRESSURE TRAK" Blood Pressure Daily Monitoring Systems.